Joe Biden becomes presumptive nominee in wild primary race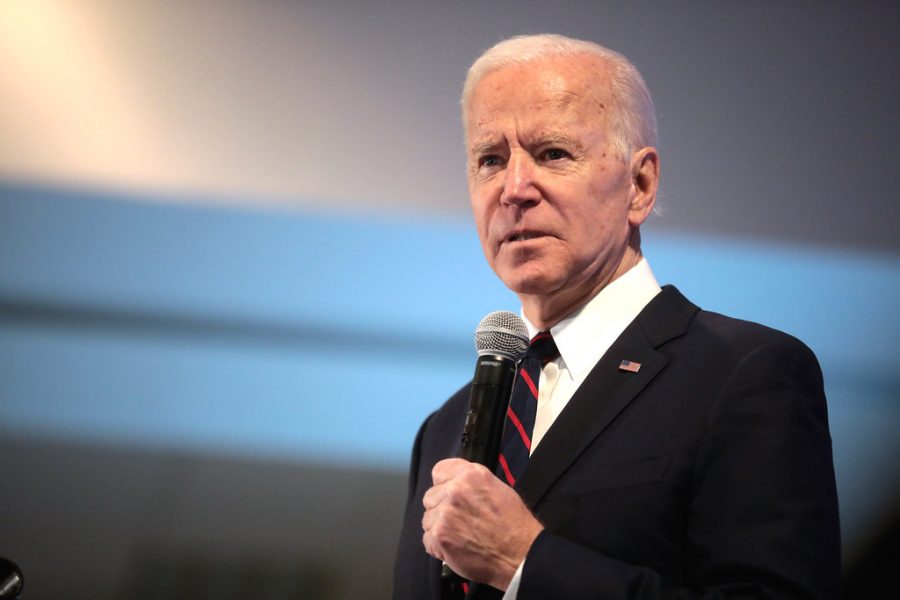 The Democratic nomination process was full of history. It featured 27 candidates and an extremely diverse and young field filled with politicians and changemakers from across the country. In the end, a different kind of history will be created, as former Vice President Joe Biden rose from the verge of dropping out of the race in late February to running away with the nomination in early April, making him the oldest U.S. major party presidential nominee ever.
Biden's race to the nomination had some incredible challenges. First was finding a way to unify the moderate side of the Democratic party. Just days before the primary in South Carolina, Biden was clinging to a small advantage in South Carolina after losing the first three primaries and caucuses. The state has been seen as Biden's "firewall," as African-American voters, a demographic Biden has historically done well with, make up nearly 60% of the Democratic electorate there. However House Majority Whip Jim Clyburn (D-South Carolina), who has a great political influence on South Carolina Democrats, endorsed Biden three days before the primary, propelling Biden to a shockingly large victory over Sen. Bernie Sanders (I-Vermont) and the other candidates in the field. Without a logical path forward, former South Bend Mayor Pete Buttigieg, Sen. Amy Klobuchar (D-Minnesota) and businessman Tom Steyer all dropped out and endorsed Biden, coalescing the moderate base while the more progressive candidates were yet to unify.
Next, Biden's campaign organization nearly proved to be the fatal flaw. Only eight of the 13 states voting on Super Tuesday had Biden field offices, and limited rallies and campaign events in those states further highlighted those issues. Fundraising was another problem, as Sanders and Sen. Elizabeth Warren (D-Massachusetts) far outpaced Biden in that category. Those campaigns were also more grassroots than Biden's, with a greater network of opportunities for individuals to get involved in the campaign in their own communities. Although these challenges nearly ended his campaign after losing in the first three states and being dangerously close to losing South Carolina at one point, once Biden finally got some "Joe-mentum," he was able to ride that wave through Super Tuesday. He even won Minnesota, one of the states with no campaign offices run by the Biden campaign, by nearly 9 percentage points over Sanders.
Sanders' campaign had no response to these unprecedented efforts, and seemed to be banking on a cluster of moderate candidates continuing to run, resulting in a contested convention with Sanders having the most total delegates but not the 1,991 required to clinch the nomination. Sanders even lost states to Biden that he won by large margins over former First Lady and Secretary of State Hillary Clinton, forcing him to drop out on April 8. On April 13, he appeared on Facebook Live with Biden where he officially endorsed Biden for president and they discussed the response to COVID-19 and other issues. Biden struck a unifying tone as he recognizes the importance of receiving votes from Sanders' supporters in order to win the presidency. A day later, former President Barack Obama, who ran with Biden in 2008 and 2012, formally endorsed him in a video posted on his social media.