How to take real action in the wake of George Floyd's death—even if you cannot attend a protest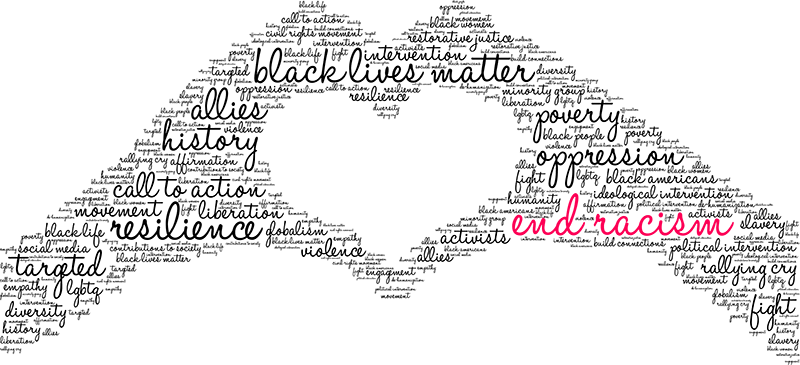 The viral video of the death of George Floyd at the hands of the Minneapolis Police has rocked the world. Protests have spread from the Twin Cities to all 50 states and even around the world to places such as London and New Zealand. It's hard to make sense of all of the chaos, and many people want to know how to help make real change that goes beyond an Instagram story repost or texting "FLOYD" to a five-digit number. While protests are seen as the most obvious way to take action, COVID-19 has resulted in more people being reluctant to join them, especially those who are at a high risk of experiencing serious symptoms. These five pieces of advice will help our society prevent these despicable acts from happening again without having to participate in a protest.
1. Get educated
For me, understanding the root of any issue begins with learning. In this case, the roots began with the arrival of the first African slaves in America in 1619. It is imperative to get educated about the history of oppressed African Americans in this country because that is at the crux of the cries of Black protesters right now. Check out the New York Times' 1619 Project for a good place to start. During this process, it is important to listen to members of the Black community to learn the racially-based struggles they have had to go through during their lifetime. More specifically to Floyd's death, knowing the history of police brutality against African Americans in our country, most recently the deaths of Michael Brown, Trayvon Martin, and Eric Garner, will allow us to realize how this issue continues to persist in modern times. Collectively, the education process will help us better understand the feelings of the Black community right now so we can support them more effectively.
2. Support Black-Owned Small Businesses
This pandemic has had a damaging financial impact on small businesses. Black-owned businesses have especially been hit hard, and the murder of Floyd has reminded us yet again of the systemic racism that still exists in our society. Supporting these businesses will work to prevent the wage gap between White and Black Americans from getting even greater, as today Black households still make significantly less than White households. Beyond the economic benefits, it would serve to support those businesses with products or services offering a unique character and celebrating Black culture.
3. Donate to charities and impactful organizations
There are many charities across the country that work on issues to support Black people and fill the ever-present gaps in society. Here are just a couple of organizations, but there are countless others with strong missions that would also benefit from support right now. The National Association for the Advancement of Colored People (NAACP) has been operating since 1909 and was created to promote equality of all races so that the color of your skin does not determine your chance of thriving in America. They have been some of the most powerful advocates for justice for George Floyd. Other important organizations that could use donations are bail funds. These funds help protesters and other people pay bail when they cannot afford it. Paying bail often demonstrates the great inequalities of our legal system, as those who can pay can get out of jail, while the ones who cannot have to remain jailed. Donating to pay someone's bail, especially those of low-income individuals, can make a huge difference in their lives. Here's a link to various bail funds all over the U.S.
4. Vote and Contact Elected Officials
Another major way to crack down and have stricter regulations on policing in America is by electing people who will support these policies in office. If you will be 18 years of age by Election Day, register to vote in the state of Virginia to vote for candidates who will work to pass bills that will enact more stringent legislation on policing in America. If you plan to vote that way, apply for an absentee ballot using this link. If you are not eligible, you can still get involved in the civic process by calling your local, state, and national representatives and encouraging them to write and vote for laws that will prevent police brutality from continuing to occur.
5. Spread love and kindness
In America today, we have seen the images of the riots, the police shooting rubber bullets and firing tear gas, and of course the horrifying video of Floyd's death. Not to mention we are still fighting a global pandemic with deaths in this country above 100,000. We have seen the 2020 memes and what a disappointing year this has been for everyone, yet I know we can still find solace and purpose in all of this. While we still aren't able to put our arms around our friends' shoulders or give them high-fives, we can still find other ways to stay connected and socially engaged. Be kind to your neighbors and continue to aid those who need it most. The world needs more love and happiness right now, and it takes little effort to continue to be positive and make a difference during these unprecedented times.