7 Black-owned restaurants you can support in NoVA & DC
With the recent nationwide protests and Black Lives Matter movement, many people have been wondering how they can help the cause. One of the more underrated ways to do your part is supporting Black-owned businesses. And what better business to support in a pandemic than a restaurant? Ordering from Black-owned restaurants bolsters local economies and provides job opportunities, which is essential during this time, since COVID-19 has disproportionately affected Black communities. With that, here are 7 Black-owned restaurants you can support in the Northern Virginia (NoVa) and DC area.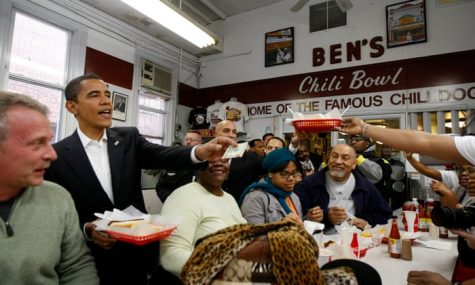 1. Ben's Chili Bowl – Washington, D.C.
This iconic restaurant, first opened in 1958, is a historic fixture of DC and continues to be extremely popular. It was opened by Ben and Virginia Ali and soon became a successful franchise with an admirable legacy. You can still enjoy their signature Half-Smoke Chili Dog at the original restaurant on U-Street where it all began 61 years ago. They currently offer pick-up, carry out and delivery services. (Note: their Arlington location is temporarily closed due to COVID-19).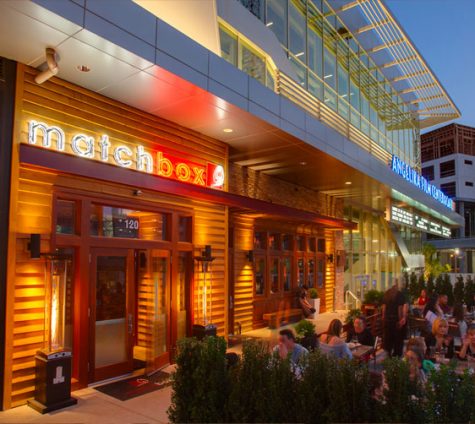 2. Matchbox – Merrifield, Va. 
Opened in 2003, Matchbox is a highly ranked "elevated American bistro" with multiple sites across NoVA. Closest to Vienna is the location in Merrifield, situated in the center of the popular Mosaic District. This chic restaurant is known for its wood-fired pizzas, but it has an extensive menu suitable for all palates. It's owned by Thompson Hospitality, a food service management company that is also Black-owned. If you'd like a short and safe reprieve from quarantine, Matchbox offers limited seating, in addition to pick-up and delivery services.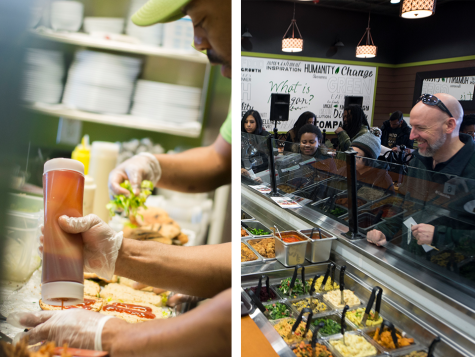 3. NuVegan – Washington, D.C.
Love soul food but have dietary restrictions? NuVegan has got you covered! NuVegan is a vegan cafeteria-style restaurant that specializes in soul food and has been praised for its impressive vegan substitutes. With two locations in DC, it's the perfect place to indulge in some healthy comfort food during these difficult times. You can take your meal carry-out or enlist services such as UberEats on their website.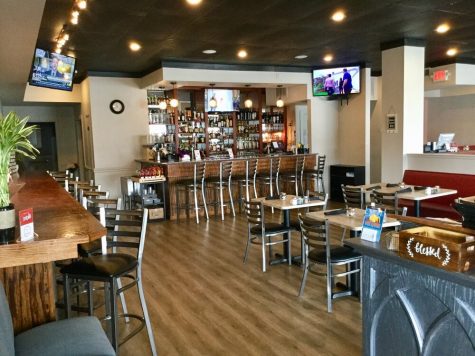 4. Della J's Delectables – Springfield, Va.
"Southern Home Cooking Simply Fresh" is the motto of this Southern seafood-inspired restaurant. Jerry Young opened this family restaurant, named after his mother, with a menu that consists of the southern dishes of his childhood. With 4.5/5 stars on both Yelp and Tripadvisor, reviewers call Della J's a "hidden gem." You can order carryout at the Springfield location through their website or phone number. 
5. Oohhs & Aahhs – Washington D.C. 
Oohhs & Aahhs has become fairly well-known around the DMV area. This casual staple serves up great soul food and fried fish, as can be told by their numerous awards and media coverage, not to mention the long lines of loyal customers. They were also featured on the Food Network show "Diners, Drive-ins, and Dives." If you want a great midnight snack (their U Street location has late hours), they offer carryout services and deliver through Postmates. 
6. Roaming Rooster – Washington D.C.
If a traditional restaurant isn't your style, how about a food truck? Meet Roaming Rooster, whose chicken sandwiches are better than Popeyes', according to the Washington Post. This business, which opened its first building two years ago after three years of high demand on the streets of DC, specializes in serving free-range, grain-fed, antibiotic-free fried chicken. That's a mouthful to say (pun intended) but hard to find. They currently offer pick-up service, as well as delivery through Postmates, UberEats and Grubhub.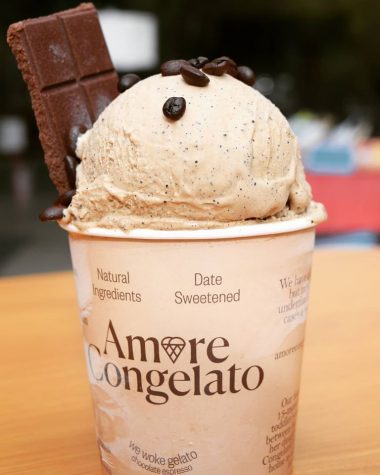 7. Amore Congelato – Arlington, Va.
If you want to end your meal on a sweet note, try Amore Congelato! This small but beloved ice cream shop in Arlington has five stars on Yelp, with raving reviews. The store was opened by female veteran Theresa Black, whose daughter loves her ice cream. Amore Congelato aims to make healthy gelato and desserts. Their products are sweetened with dates and packed with nutrients, so you don't have to feel guilty! They offer pick-up and delivery, as well as an option to order pints on their website. 
Of course, this is only a sampling of the numerous Black-owned restaurants in the NoVa and DC area. If you'd like to dig further, here are some more lists linked below. Happy eating!