Bryant Estate leaves Nike, future of partnership uncertain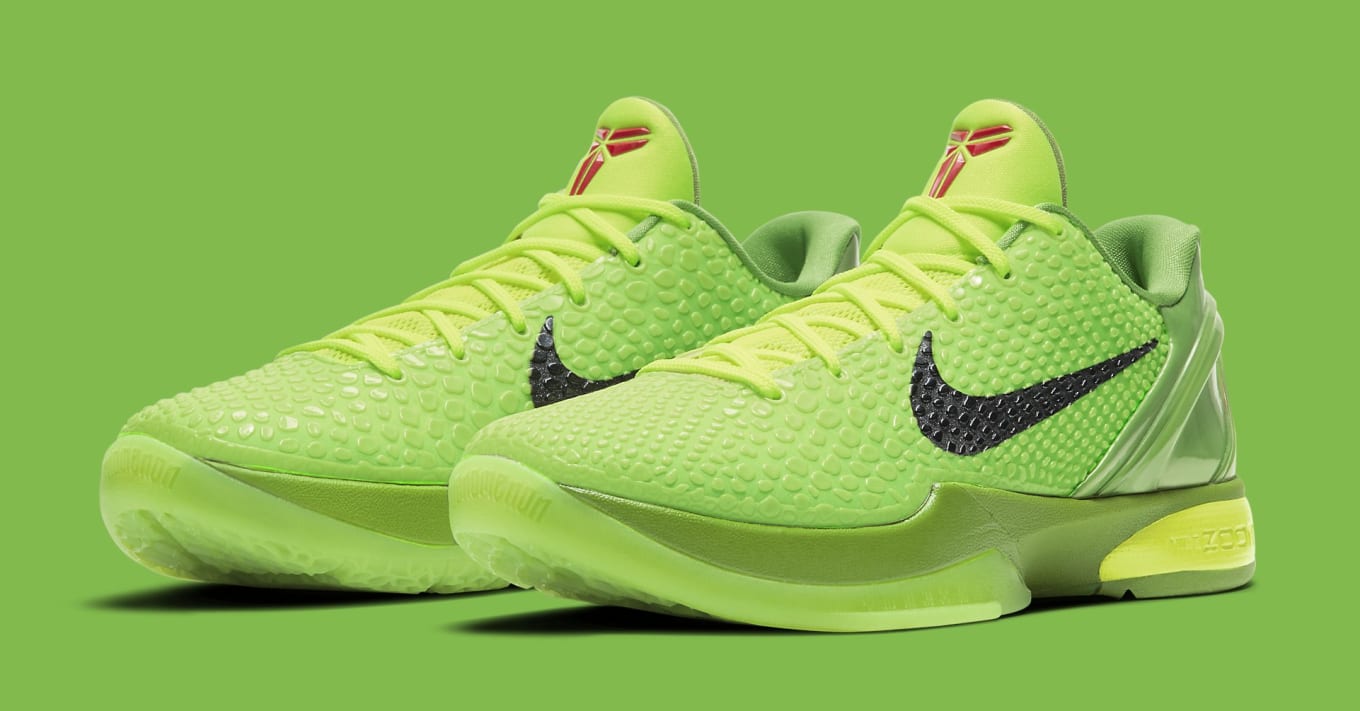 Photo courtesy of Sole Collector
Jan. 26, 2020 is a day we sports fans will never forget. The moment the news broke that Kobe Bryant died in a fatal helicopter crash shocked and saddened us all. A larger-than-life figure was taken from us. Instantly, Nike Kobe sneakers became coveted, with resell prices on them jumping hundreds of dollars in the span of hours, setting up an overload of demand from Kobe collectors and resellers when the sportswear giant would decide to release the Kobe shoes again. Now, just over a year since Bryant's passing, his estate decided to not renew their contract with Nike, frustrated with the failure of Nike to allow true Kobe fans to own a piece of his legacy.
"My hope will always be to allow Kobe's fans to get and wear his products," Vanessa Bryant said through an Instagram story. Shortly after the news broke about the Bryant Estate not renewing the contract. "I will continue to fight for that. Kobe's products sell out in seconds. That says everything. I was hoping to forge a lifelong partnership with Nike that reflects my husband's legacy. We will always do everything we can to honor Kobe and Gigi's legacies. That will never change."
Kobe Bryant had been with Nike since 2003, forming a long-lasting and groundbreaking partnership that spanned 18 years. The Nike Kobe signature shoes have been regarded as some of the best performance basketball shoes, with updated technology, unique aesthetic and fantastic court feel. His influence is so vast that many players across the league today still sport his classic kicks. Some of his most iconic colorways include the Nike Zoom Kobe 6 "Grinch" and the Nike Kobe 11 Elite Low "Fade to Black," among many others.
The relationship between Nike and Bryant had been slowly fracturing in the years since Bryant's retirement from the National Basketball Association (NBA). Shortly after he said "Mamba Out" and retired from the NBA, he signed a five-year contract extension. After the extension was inked, the sales for his shoes began declining until his death and pairs sat on websites for days and weeks, with some even hitting the Nike Outlet stores. Bryant was reportedly frustrated about the lack of involvement and ownership he had with his signature shoes and the future of the Kobe Bryant line, which he could have attributed to the slow sales. 
Feeling the need for a fresh start, Kobe Bryant, in the weeks before his passing, was laying the groundwork to creating his own "Mamba" brand, which would be owned by the players and feature signature shoes.
"I met with Kobe Bryant in late December 2019," entrepreneur Shervin Pishevar said on Twitter this December. "Kobe wasn't happy with Nike and was going to leave it in 2020. Kobe was going to start Mamba, a shoe company owned by players. He passed away weeks later. What he was about to do in business was going to eclipse his sports career."
All of this was coming into fruition just before Bryant and his daughter Gianna suddenly died in a helicopter crash in Southern California. With the demand for these shoes skyrocketing, Nike was overwhelmed and unprepared to give every Kobe fan a chance to own a Kobe shoe. COVID-19 complicated Nike's ability to make more pairs of the Nike Kobe 5 Proto (the design set to re-release for most of 2020), and many sneakerheads and Kobe fans were frustrated after taking their "L" when the "Big Stage/Parade" colorway dropped as the first release since his passing on Bryant's birthday, Aug. 23. Every following release seemed to go this way, forcing Vanessa Bryant to publicly intervene and comment on the situation to try to advocate for a wider release of the shoes. She indicated she and Nike had something planned for when COVID-19 restrictions across the country loosen, but that did not materialize.
By the day, the likelihood of Vanessa Bryant returning to the negotiating table with Nike to work out a long-term deal is steadily decreasing. That likelihood was not helped at all just Wednesday when Vanessa Bryant posted her frustration with how Nike produced a "Mambacita" colorway of the Kobe 6 dedicated to her late daughter, Gianna, before she approved the final design. Vanessa Bryant had hoped all proceeds from this release would have gone to her Mamba and Mambacita Sports Foundation. Will we ever see Kobe shoes release again? Does Nike's public image take a blow due to the failure to work out a long-term deal? These questions will be answered over the coming months and years as Kobe Bryant fans continue to remember him and honor his incredible legacy.