New DMV concert line-up announced for summer 2022
The Anthem
Wallows – Tell Me That It's Over Tour (June 21)
The alternative rock group, Wallows, took shape in 2017 after the three friends and bandmates (Dylan Minnette, Braeden Lemasters and Cole Preston) released a few songs and signed with Atlantic Records. Their most recent song, "Are You Bored Yet?" featuring Clairo, was a Top 40 rock chart single and reached #16 on The Billboard Top 100. Now, they are touring 15 countries with 78 concerts on their 2022 tour. The band has a concert on June 21 with General Admissions tickets selling for $45.
"Although I don't typically go to concerts, I've started going more often this year with COVID-19 restrictions being lifted," Maggie Shi ('22) said. "I got tickets to see three other artists this summer (Wallows, Phoebe Bridgers and Boy Pablo), and I'm really excited to watch these artists perform live. I love attending live music events with my friends because they are unforgettable experiences. Not only are the acoustics better live, but the energy from the audience and performer creates a stronger connection and emotional impact than simply listening to a recording."
Dustin Lynch: Party Mode Tour (Apr. 22)
Dustin Lynch, a country music singer and songwriter, released his debut album on August 21, 2012 where he co-wrote 10 of the album's 13 tracks. At the moment, he is on his 2022-2023 national tour, scheduled to have 23 concerts. He performs on Apr. 22 and General Admissions tickets are selling for $35.
Jiffy Lube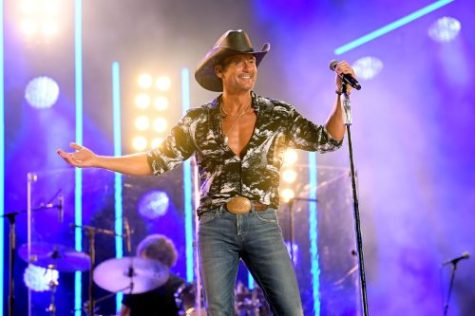 Tim McGraw – McGraw Tour (May 28)
Tim Mcgraw stepped on the country scene in the mid-90s starting off with the rock-influenced country singers, but has since transitioned to ballads and love songs. This change served him well as a musician, allowing him to regularly hit the top of the country charts. The singer will go on tour with fellow country artists Russel Dickerson, Brandon Davis and Alexandra Kay. The Virginia concert will be on May 28, with General Admission Lawn tickets selling for $54.
Train, Jewel & Blues Traveler (June 15)
Taking root in the post-grunge era, Train made their appearance within mainstream rock. However, they never belonged to a particular trend. The group is best known for their sextuple platinum single, "Hey, Soul Sister" (2009). Onto the next artist: Jewel. The modern country singer had a difficult past which she capitalized on in her songs, like "Perfectly Clear" (2008). It was an obvious success, making that song her sixth Top 10 on The Billboard. She also had a recent appearance on the Masked Singer in 2021. Blues Traveler is a 1990s jam band and one of a handful to experience commercial success when their song "Run Around" (1995) made it to The Billboard Top 10. All three musicians will have a concert on June 15, with General Admission Lawn tickets selling for $52.
Capital One Arena
Justin Bieber: Justice World Tour (June 10)
The 28 year old singer started off his career with his debut song "My World" in 2009 at 15 years old. The debut single turned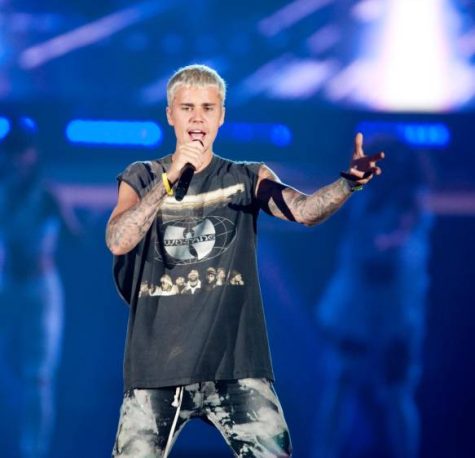 him into a global sensation and teen idol, singing pop/rock songs from then until now. His Justice World Tour is to celebrate his sixth album "Justice", and to replace the previous year's tour "Changes," which was canceled due to  COVID-19. He performs on June 10, with the cheapest tickets currently going for $182.
Shawn Mendes Wonder The World Tour (July 27)
Shawn Mendes is a Canadian pop/rock singer who debuted and became known to international audiences at 15 years old, similar to Bieber. His music is a mix of Ed Sheeran and Bieber's styles, which drew in fans. Mendes' first single "Life of the Party" (2014) made it to The Billboard Top 25 in the US, making him the youngest artist to debut in the Top 25. Soon, Mendes will have a tour in Europe and North America with 73 shows. There is a concert on July 27, with most tickets going for $55.50.