Snyder explores selling Commanders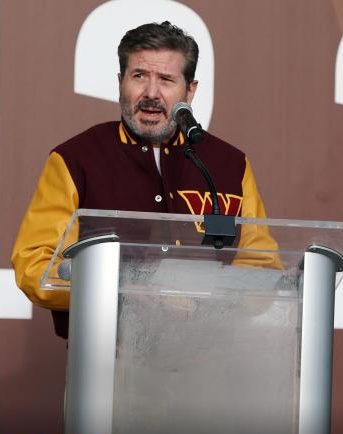 The Washington Commanders have had an up and down season so far as their record currently stands at 7-5 after Week 12. After seeing little success in the beginning of the season, the Commanders managed to take down the dominant Philadelphia Eagles 32-21 in Week 10, pulling off an unexpected victory over the last undefeated team in the NFL. As the season progresses, so do their management problems. Washington's owner Dan Snyder is potentially looking to sell the team.
There are various reasons why Dan Snyder is considering selling the team. He is hated by other NFL owners, is known to be a lazy owner and fans are tired of repeated disappointing seasons. Snyder has owned the team since 1999 when he bought the team from Jack Kent Cooke, but hasn't found much success. The moniker "Redskins," as the team was formerly known, is offensive to many Indigenous people who viewed the name and branding as both a slur and a stereotype in America's history of violence against native peoples. It took Snyder an extremely long time to get the name changed, renaming it the "Football Team" in 2020 as a placeholder, then to the "Commanders," this past offseason. Along with that, there have been allegations toward him ranging from workplace harassment and misconduct to financial misconduct. Many NFL fans want to see a new owner of the Commanders, and Snyder is very aware.
Sports reporter Jay Glazer reports that Snyder is indeed planning on selling the entire franchise, not just a minority stake to raise funds for debt and a new stadium. This dispels the  speculation about Dan Snyder's true intentions when he hired Bank of America Securities to explore all options for the sale of the franchise. The selling price was always expected to be high. The asking price is expected to be $7 billion, which would be a massive return on investment for a team Snyder bought for $800 million with two partners. This would also be an NFL record, which the other owners would definitely like to see, as it increases the value of their own investments. There has been heavy interest in purchasing the team, with several potential buyers who plan on bidding.
Jay-Z and Jeff Bezos have been on the radar for years as potential buyers of the team. Both Jay-Z, an American rapper, and Bezos, former president of Amazon, have been hanging around NFL owners for a few years now, looking for a way in, and it appears that they have agreed to partner up in the effort to buy the Commanders.