Scientific American magazine endorses Biden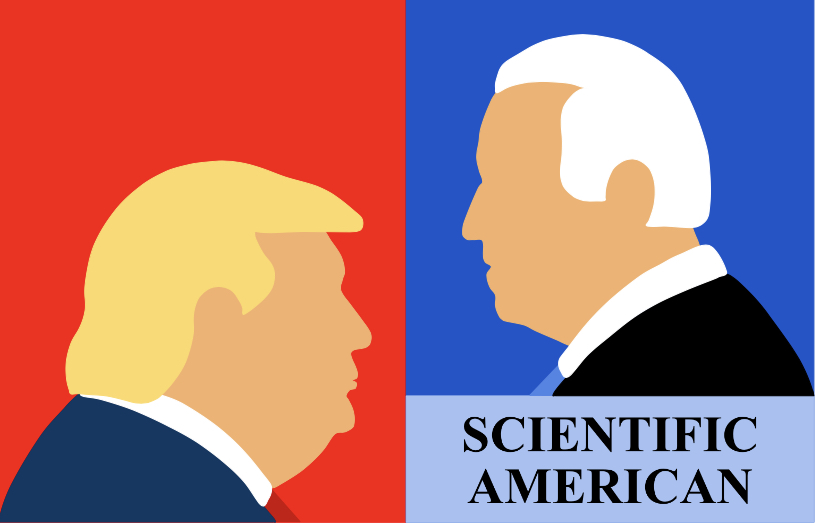 Scientific American magazine published an article in their October issue officially endorsing candidate Joe Biden in the 2020 presidential election, making Biden the national magazine's first political endorsement in their 175-year history. 
Scientific American's first endorsement reflects the importance of this election's outcome, saying they were "compelled to do so" and "do not do this lightly." Their endorsement is as much for Biden as it is against President Trump. As a largely popular and well-respected scientific magazine in the U.S., they felt it necessary to speak out against a candidate who "has badly damaged the U.S. and its people—because he rejects evidence and science." The article stated that President Trump frequently rejects facts and science placed before him, often acting unwisely and irrationally. 
Their frustration arises from a number of President Trump's actions, with his handling of the COVID-19 pandemic being the breaking point. His disregard of the disease's severity, despite numerous warnings from scientific and health-related organizations, allowed the disease to spread easily throughout the U.S., taking the lives of over 200,000 Americans and the jobs, health and security of many more. Scientific American has also been frustrated by President Trump cutting funding and support for national health care, environmental protection and restoration and other scientific projects, all of which they feel are proved to be of the utmost importance.
In contrast, Scientific American views Biden as a candidate "who is offering fact-based plans to protect our health, our economy and the environment." Biden has laid out specific plans to prioritize ridding the country of COVID-19 followed by the recovery of the economy. They believe that on numerous occasions Biden has shown support for scientific endeavors and proven that he will listen to fact-based evidence placed before him. Unlike President Trump, Biden is advised by a team of scientists and experts regarding climate change, environmental health and the pandemic. 
Much of the significance of this endorsement stems from the fact that, as a magazine that hopes to appeal to a wide audience and retain neutrality, Scientific American has never endorsed a political candidate. Though the scientific community has historically supported the more liberal candidate, Scientific American has refrained from an official endorsement. This year, however, they felt the voice of science was at stake in the choice for president. They hoped to promote a candidate who they said would listen to and make decisions based on science and logic.