Madison Students get Creative with Apple iOs 14 Update
iOS 14 has finally arrived with an array of new and exciting features. Some small and some very large. With iOS 14, there are a ton of new characteristics to dive into.
Widgets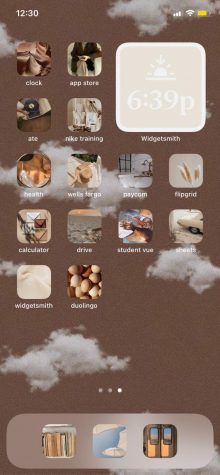 The widgets are probably the most popular and anticipated new feature on iOS 14. Widgets provide a little sneak peak of what the app is supposed to display on your homescreen, and you can choose them from an array of topics, such as photos, the calendar, clock, weather, news and more. There are also third party apps that allow you to customize them even further. One example of a 3rd part app is Widgetsmith. According to Apple, "Widgetsmith lets you personalize your home screen like never before. It starts with a wide collection of highly customizable widgets, which range in function from date, to weather, to astronomy. Each can be adjusted precisely to best fit your desired function and appearance."

New Siri interface
Siri also has a new and improved look. When using Siri, she now appears at the bottom of the screen instead of taking up the whole screen. Your results appear in a small box right above the Siri circle. 
New call receiving interface
The interface for receiving a call has been redesigned. When you receive a call, it will now appear at the top of the screen instead of taking up the whole screen, like Siri. When answering the call, you can keep it at the top or tap the box to make it go into full-screen mode. This is so you can still use your phone while getting an incoming call or when speaking on a phone call.
App search
Another new feature with iOS 14 is that you can remove apps from your home screen without deleting them. When you do this, you can search for it using a new search tab. To access this, swipe all the way to the right. After you do this, a search bar will appear, then type in the name of the application and it should show up. 
New home screens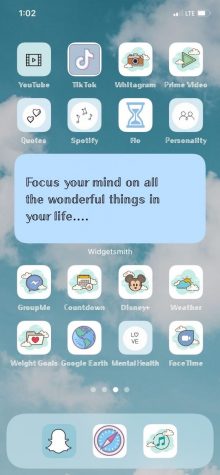 With iOS 14, you can now add home screens and choose whether or not they are displayed. To do this, get your apps in wiggle mode by holding them down. Then, you will see a little oval towards the bottom of the screen, tap that button. Doing this will then give you the option to select and unselect what screens you want to be seen. 
Some of the refreshed apps
Another small, but noticeable change is that there are some apps that have experienced a few tweaks. This includes the Weather app, the Reminders app, the Calendar app and the Activity app, which is now called Fitness and has a new interface. One change that has been added to improve usability and convenience is in the Messages app. The Messages app has a new feature that allows you to 'pin' your favorite texting conversations at the top. Another small change was that the Music app has received a new icon. This has gone back to the more retro design from iOS 7 & 8.

Memoji masks
A memoji is a customizable character that you can create. You can make these your profile photo or you can text them to people. You get to choose facial features, hairstyle, accessories, etc. Now with iOS 14, you can now add a mask onto these memojis, just to make it more like the current times.