Students walkout for gun reform on nineteenth anniversary of Columbine shooting
April 20 marks the nineteenth anniversary of the shooting at Columbine High School in Colorado, and students are again walking out with the message, "Never again," pressing for stricter gun laws and country-wide gun reform. As the third major demonstration which Madison students have participated in during the school day, the April 20 walkout goes one step farther. Organizers encourage students to leave school for the whole day, rather than the 17 minutes of the previous two. The walkout is planned to begin around 10 a.m.
Students involved in the #Enough movement at Madison, organized largely by Katie Oliveira ('18) and other upperclassmen, are walking the 2.2 miles from Madison to the Vienna Metro. They will ride into Washington to join the national march, which plans to go from the White House to the Capitol.
The Hawk Talk is following this developing story. We will be posting updates here and look for the live-stream on our Instagram @jmhshawktalk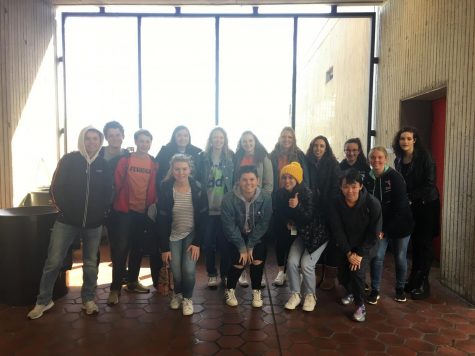 Elsa Scott
10:30 a.m. Students meet at the Vienna Metro to commute in as a group.
10:50 a.m. Madison students take the metro Orange Line into Washington.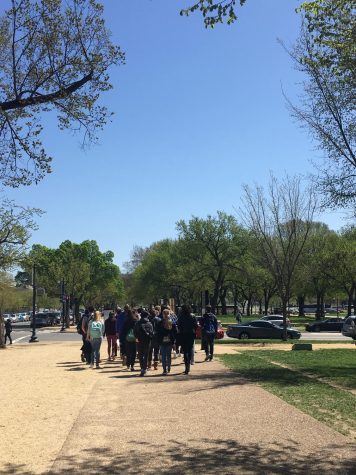 12:30 p.m. Students ban together after exiting the Metro to march from the White House to the Capitol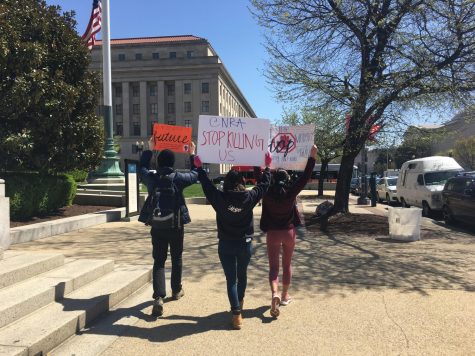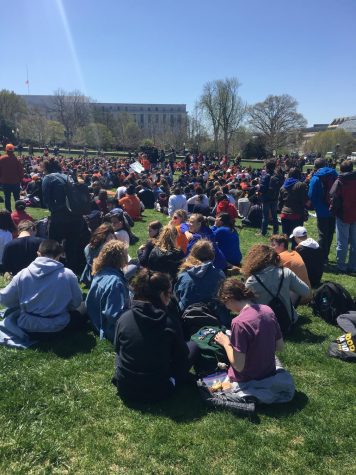 1-2 p.m. Demonstrators gather on the lawn in front of the Capitol. Madison students joined up with citizens and students from many other schools and areas.