Ten Fearful Films to Watch while Celebrating Safely this Halloween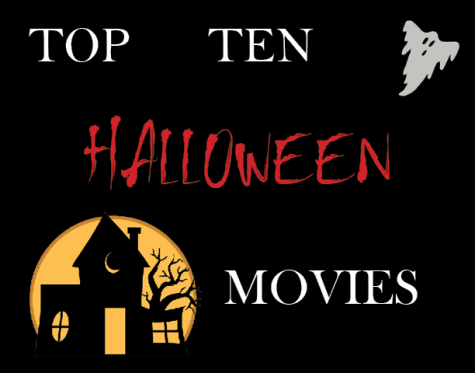 This year's Halloween plans will definitely look different from years in the past. Staying inside to watch a Halloween movie is a great, COVID-safe way to celebrate this year.
"The Nightmare Before Christmas" (1993) is a fun Christmas and Halloween movie. It follows Jack Skellington as he leaves the world of Halloween to explore Christmas. If you don't get the chance to watch it for Halloween, I would definitely recommend watching it for Christmas! "The Nightmare Before Christmas" is the best of both holidays! 
"Halloweentown" (1998) is a cute, family-friendly movie to watch. Halloweentown is a city where witches, goblins, vampires and all sorts of monsters live. Marnie, a girl in a family of witches, has a choice on whether or not to be raised mortal or become a witch. Her grandmother is insistent she comes to Halloweentown and becomes a witch, despite her mother's protests. It's a classic Halloween movie and definitely worth the watch.
"Beetlejuice" (1988) is a classic comedy and horror movie. After a couple dies, they find themselves haunting their home. Another family moves in, and as the deceased couple tries to scare them away, Beetlejuice, an evil yet hilarious spirit, gets involved. 
"Hocus Pocus" (1993)  is another Halloween classic. Max, his sister and Allison accidentally revive three witches in Salem. They have to figure out how to steal the witches' spell book in order to prevent them from becoming immortal. This 1993 movie is old school and a fun watch. 
"Coraline" (2009) is a childhood favorite and a great, creepy Halloween movie. Coraline discovers a door in her home that leads to another dimension where she meets her "Other Mother." Her "Other" family tries to adopt her and keep her in the parallel universe forever.
"Scream" (1996)  is the first movie in the Scream Series. Sidney Prescott is being stalked by a serial killer known as Ghostface. Ghostface goes after anyone Sideny is associated with, in an attempt to finally get to her. It references other classic horror movies throughout the film. The series has 4 movies, and all are worth the watch.
"Sinister" (2012) is one of my all time favorite horror movies.A true crime writer and his family move into the home of  brutal murder victims. As he works on his book, he and his family are exposed to the supernatural force responsible for these murders. \ It will keep you on the edge of your seat and hiding under your bed. 
"The Amityville Horror" (2005)  is based on a true story of a family who moved into a house after the former tenants were murdered by their father after he supposedly was possessed by the devil. The house was said to be haunted and caused the owners to go crazy. It's a great movie and even more spooky especially since it is based on a true story. 
"Child's Play" (2019)  is a remake of the iconic, 1988 horror movie. Chucky is a killer doll possessed by the ghost of a serial killer, Charles Lee Ray. Karen buys Chucky for her son, but quickly realizes this doll is not the loving character it is sold to be.
"Terrifier" (2018)  is a gory, gross and terrifying movie. A serial killer, Art the Clown, brutally murdered a group of people. Monica Brown interviews the sole survivor a year later on Halloween. She announces that Art's body is missing from the morgue. This Halloween, Art the Clown returns and terrorizes anyone and everyone he comes across. This movie is not for those with a weak stomach or easily scared.