Little Libraries provide masks and hand sanitizer during pandemic
Book exchanges or public bookcases have been a longstanding method of sharing books within a community. They are usually a small, mostly unmonitored structure that houses books that anyone can take or leave. The nonprofit organization Little Free Library, officially established in 2012, has been especially successful in encouraging and supporting such bookcases under the names "Little Libraries." 
There are several Little Libraries serving Vienna and Reston that see regular use, including one that Zoey Miller ('24) built and runs near her house. 
"In eighth grade we had to do five hours of community service every quarter, and so my mom said that we could make a Little Library for community service," Miller said. "My mom wanted to make one anyway because she thought they were cool, so for the first quarter for my community service project we built a Little Library with my mom and dad's help, and we got it registered with Little Free Library and got a charter number for it and set it up in our front yard." 
Miller is the "stewardess" of her Little Free Library and is responsible for maintaining and stocking it with books. 
"Sometimes [neighbors] leave us books, they clean out their old collections and leave boxes on our porch," Miller said. "Most of the time Mom and I go to thrift stores and find old books. We buy a ton of books of all different genres and ages. The library has two shelves so we usually put kids books on the bottom so we have like picture books and short chapter books, things like Magic Treehouse or Junie B. Jones, beginner chapter books for younger kids, and on the top we put more novels and fantasies for teenagers and adults, the kinds of things that I would like to read."
Little Libraries like the one that Miller maintains bring neighborhoods together. Neighbors that might have otherwise not spoken to each other may find a common interest in books by visiting Little Libraries. Five-year old Lyla and her mom, Kristen, come by Miller's library a few times a week to borrow books. They often take walks after dinner to the library. 
"It's an easy and fun place to visit [in the neighborhood],"Kristen said. "Lyla likes to pick out princess books to read before bed."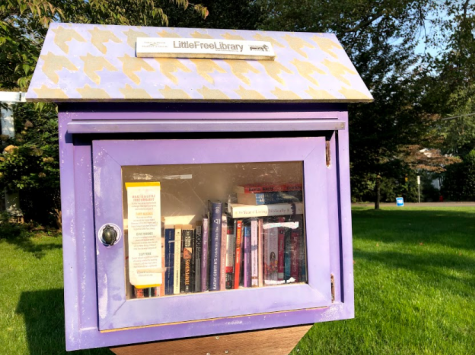 Since the spring, some volunteers have used the libraries they operate to distribute other materials for anyone to take. 
"When the quarantine first started we put some emergency essential type things in there," Miller said."We put some soap dispensers and hand sanitizer; we also put some non perishable food in there. My mom has also been making tons of masks recently so she put some of the extra masks in there that we didn't give to neighbors." 
Little Free Library also operates Little Free Pantries in some locations that serve a similar, dedicated purpose to distribute food and personal hygiene products to anyone for free.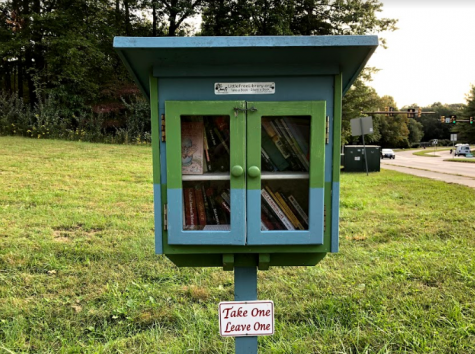 Although the first Little Free Library was built in Wisconsin in 2009, by founder Todd Bol, there is a Little Free Library right in central Vienna, outside Vienna's Historic Library at the corner of Church and Mill streets. Another is located at Glyndon and Church streets. Near the Vienna Community center is another located at Plum and Birch streets. There is a Little Library near Tamarack park in Hunter Mill, at the end of Horseback Trail. There are a handful of Little Libraries periodically located along the W&OD Trail, including one at the crossing of the W&OD trail and Sunrise Valley Drive in Reston. In close proximity is also a Little Free Library next to Sunrise Valley Elementary School. Others can be found scattered in neighborhoods all around Hunter Mill and the greater NoVA region. There are over 100,000 bookcases associated with Little Free Library across the world, and innumerable non-associated book exchanges on every continent.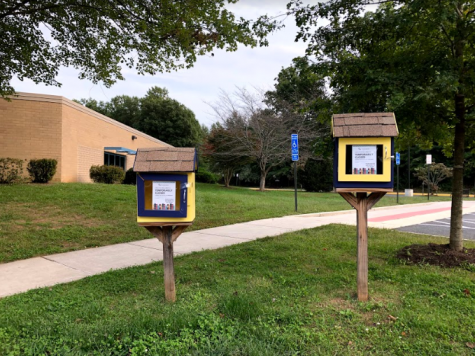 "It's been really fun [to run the library]," Miller said. "I love reading and I love sharing books with other people."