Madison's beloved teacher and rockstar Daniel Blanchet
Daniel Blanchet is a father, band member, Back to the Future fan and high school history teacher. He has been teaching for 17 years, ten of which he spent in Boston before moving to Northern Virginia. Blanchet has taught US History, US and Virginia Government, World History 2, Law, Humanities and multiple electives. 
He attended Boston University where he studied Political Science and Philosophy, and later received his Masters in Social Studies Education. His senior year of college, in the wake of the 9/11 attacks, Blanchet decided to become a teacher.
"I hoped that by becoming a teacher I might be able to help young people understand the forces that cause division, anger and violence in order to help them come up with solutions to prevent it in the future," Blanchet said.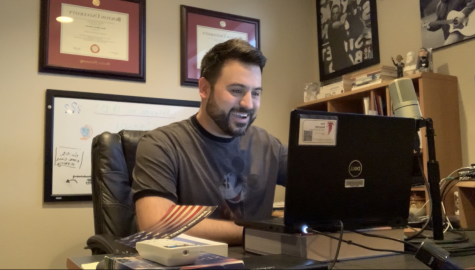 His interest in politics began when he was 13, which was also the same year he began playing guitar.
 "I saved up money from delivering newspapers to buy my first electric guitar and started a band with some of my childhood friends," Blanchet said. "We had seen a band play at the middle school talent show and made it a goal to start a band and play in the talent show by the time we hit 8th grade. We achieved our goal and were one of two bands that played in the 1994 middle school talent show!"
He has been playing with his band, Pool Boys, since the summer of 2018. He played with a classic rock cover band, Big in Europe, based in Bristol, Rhode Island. Blanchet also played with the Lost Growlers for about a year.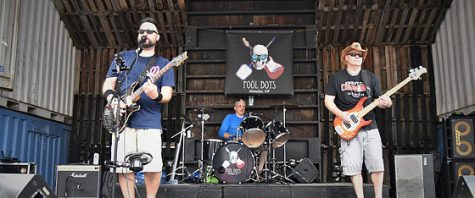 Blanchet enjoys playing songs by Guns N Roses and the Red Hot Chili Peppers with Pool Boys. 
"I also like playing songs that people don't expect to hear, especially when we play a hip hop or rap song that people would never imagine we'd play," Blanchet said. "The reaction on people's faces is priceless."