"Ratatouille: The TikTok Musical" revisits 14-year-old movie
"Anyone can cook, but only the fearless can be great."
Though it has been nearly 15 years since the release of Pixar film "Ratatouille," "Ratatouille: The TikTok Musical" premiered just two months ago.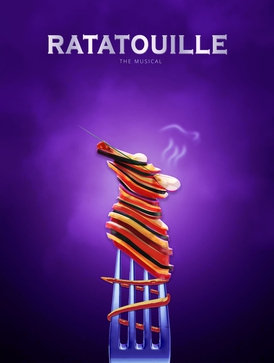 The musical began as a trend on TikTok. In Aug. 2020, TikTok creator Em Jaccs composed, sang and posted "Ode to Remy" in reference to the main character of the original movie. Soon after, other TikTok creators and theatre professionals began sharing their own ideas for a possible musical, including songs, choreography, costumes, makeup and even set and directing plans.
The musical, which contains two acts and generally follows the plot of the movie, from Remy correcting Alfredo Linguini's soup-related blunders to Anton Ego's earthshaking first bite of Remy's ratatouille, was produced in just months. Tituss Burgess stars as Remy, and Andrew Barth Feldman portrays Linguini. André De Shields plays Ego, Ashley Park plays Colette Tatou and Kevin Chamberlin plays Auguste Gusteau. Lucy Moss directed, and Daniel Mertzlufft arranged and supervised the music. The sets, designed by Christopher Ruth, were actually created with shoeboxes and light projections.
The show premiered virtually on Jan. 1, 2021, and ran for only 72 hours. More than 80,000 tickets were sold, and the proceeds went to the Actors Fund, a nonprofit organization that supports professionals in the performing arts. An encore performance was streamed on Jan. 10.
Several Madison students, including Sara Rooney ('24), have seen the musical. 
"I think [the musical] did follow the plot pretty well," Rooney said. "The key ideas were the same in both. I preferred the musical because it didn't unnecessarily draw out the plot like the movie did. My favorite parts were all the songs because they were really well-written."