Television Shows Feature COVID-19 as the Pandemic Continues into 2021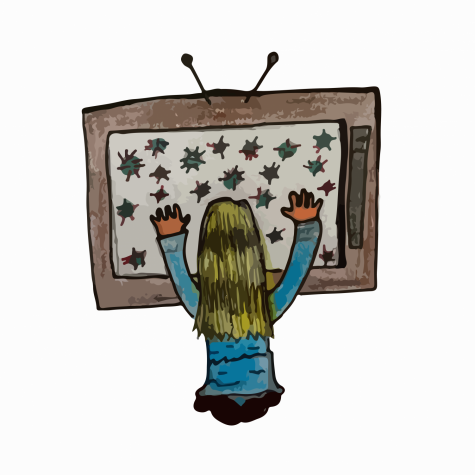 As COVID-19 has spread worldwide, it has also spread through the entertainment world. The disease is featured in shows such as "Grey's Anatomy," "Connecting" and "This is Us." This provides a platform for viewers to relate to characters they see on the screen and allow for a more realistic setting and plot.
The show "Connecting" highlights a group of adults maintaining friendships through video calls. During the pandemic, apps such as Zoom and FaceTime have been heavily relied on to maintain social interaction during a time where that may seem difficult to impossible. The show highlights the difficulties of parent-child relationships, romantic relationships and friendships that many people may experience over the course of the pandemic, such as physical and emotional distance, and how much these relationships truly affect our everyday lives. "Connecting" highlights the struggles that come along with COVID-19 and creatively structures the show in a way in which many people can relate.
The medical drama, "Grey's Anatomy" features COVID-19 in their plot line of season 17. The season emphasizes the challenges and difficulties of the pandemic for healthcare workers as well as patients with COVID-19. In order to bridge the gap between healthcare worker and patient, Meredith Grey, the main character of the show, contracts COVID-19, which helps to drive the plot. Because this show highlights the pandemic, the audience gets an inside look into what it's like in the life of healthcare providers during this time, and also highlights issues that the audience may be able to relate to. 
Additionally, the show "This is Us," a program that documents the lives of a family, will be featuring COVID-19 in their episodes. Writers for the show struggled with the idea of adding COVID-19 into the plot as some viewers may look to the show as an escape. However, the realness of this show is in no way ignoring the pandemic. The show plans to feature COVID-19 in their 5th season, which allows current viewers to identify more with the program. This is yet another show that plans to integrate COVID-19 into its plot. 
While television for some is an escape, "Grey's Anatomy," "Connecting" and "This is Us" plan to incorporate COVID-19 in order to provide a new storyline to viewers where they may find a sense of comfort. So sit back, get your popcorn and get ready for COVID-19 to be featured on a screen near you soon.