Anti-Asian violent attacks, discrimination surge since start of pandemic
In the past year, violent attacks, discrimination and harassment targeting Asian Americans have surged.
According to nonprofit organization Stop AAPI Hate, nearly 3,800 anti-Asian hate incidents were reported between March 19, 2020, and Feb. 28, 2021. In 2020, anti-Asian hate crimes increased by 149% across major cities in the United States, according to a report by the Center for the Study of Hate and Extremism at California State University, San Bernardino. 
These hate incidents have included verbal harassment and use of slurs, physical assault, refusal of service, online harassment, vandalization of Asian-owned businesses and workplace discrimination. In Chicago, a 60-year-old Chinese-American man was spit at and verbally assaulted while on a run. In New York City, Noel Quintana, who is Filipino, was slashed across the face with a box cutter on the subway. In San Francisco, 84-year-old Vicha Ratanapakdee was fatally assaulted while on his daily neighborhood walk. In Manhattan, a 54-year-old Asian woman was struck in the face with a metal pipe. In an Atlanta spa, eight people were fatally shot, and six of the eight victims were women of Asian descent. 
"We've gone from being invisible to being seen as subhuman," New York Representative Grace Meng said. "We just want to be seen as American like everyone else."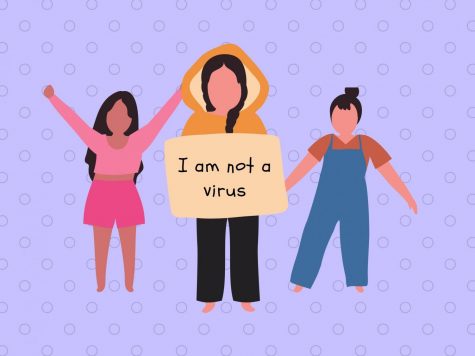 This surge in attacks comes in the wake of the COVID-19 pandemic and increased xenophobic rhetoric that blames Asian Americans for the pandemic. 
"The factors [contributing to this rise in violence] include the surge of the pandemic itself and the xenophobia that has come with that," Vox congressional reporter Li Zhou said in an interview with NPR. "Then of course that has further been exacerbated by Donald Trump's rhetoric and his decision to use racist terms like 'China virus' and 'Kung flu,' which go directly against WHO guidance on how to talk about illnesses."
However, anti-Asian racism is not new and has existed for centuries before the pandemic. 
"Anti-Asian hate hasn't been just from the pandemic," Manny Chong, participant in a Boston protest against anti-Asian violence, said. "It goes way back. This is deeper. This is something that we really have to understand in context to understand why certain things happen today."
Several organizations, including Stop AAPI Hate, Asian Pacific Policy and Planning Council and AAPI Women Lead are working to address anti-Asian violence and discrimination and support Asian American and Pacific Islander communities.