Northern Virginia Grocery Store Review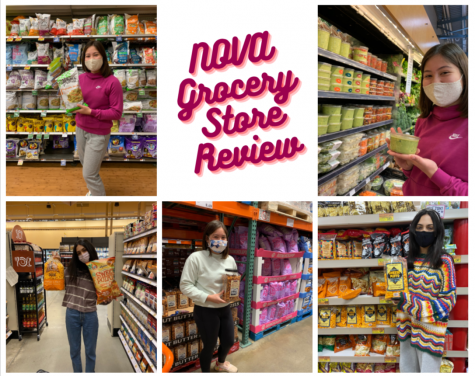 Northern Virginia's plethora of grocery stores provides not only reliable access to a variety of food, but one of the only ways to step out during the COVID-19 pandemic. Stores like Giant and Whole Foods are some of the only establishments that see a regular flow of customers. A large selection of these stores in the DMV area ensures that shoppers have the opportunity to buy foods ranging from ready-made cream puffs to goat cheese while remaining close to their neighborhood. As each Northern Virginia grocery store competes to be the neighborhood go-to, we decided to review each establishment on its variety and freshness of foods, marketing techniques, hospitality and self-branded items. 
*Please note: While touring each grocery store, we wore masks, adhered to social distancing and followed COVID-19 precautions to ensure a safe shopping experience for ourselves and other customers.*
Wegmans
Rank: 1st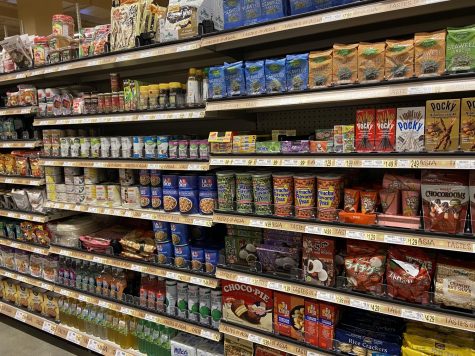 Wegmans has proved itself to be the favorite grocery store in Northern Virginia, providing access to consistently fresh produce and baked goods along with a variety of state-of-the-art hot bars. Wegmans has also mastered the balance of brand-name and self-branded food items with a great selection of brand-name, including many international foods, along with lots of self-branded, organic items that suit various dieting needs, such as many types of milk, gluten-free frozen food and fresh gluten-free cakes. We tried Wegmans-brand tortilla-style sweet potato chips, which were perfectly salted and an organic, guilt-free snack.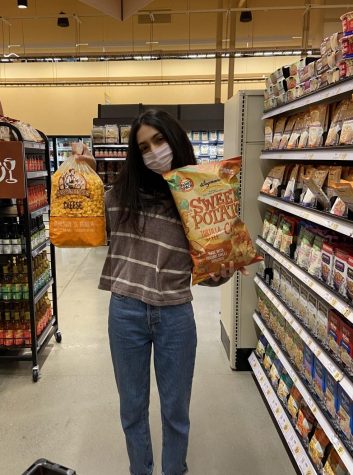 Shoppers at Wegmans naturally gravitate to its hot bars, which include a sushi bar, Asian market, sub shop, pizza bar, and a burger bar. No matter what shoppers feel like eating, they are guaranteed to find a tasty, made-to-order meal at Wegmans. Located next to the hot bars is the pinnacle of the store: the bakery, which features freshly-made cream puffs, seasonally-decorated cookies and steaming-warm baguettes that come straight from the oven. From the bakery, we tried the chocolate cream pie, which comes in regular and mini sizes (perfect for one person). The delectable whipped cream brought the dessert together, creating a great balance and securing its spot as our favorite bakery item. Though some aisles were small, Wegmans creates a friendly shopping environment, complete with warm hospitality and a train that circles above customers.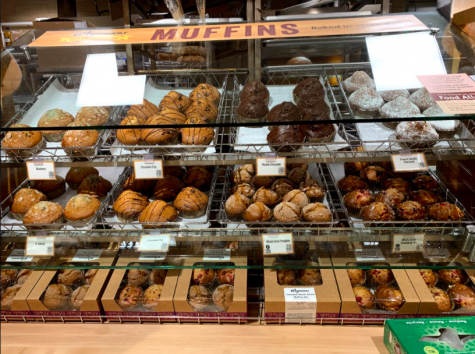 Trader Joe's
Rank: 2nd
I grew up looking forward to Trader Joe's runs with my parents, and this run was no different. Trader Joe's is a classic, known for its affordability, range of foods and ambiance.
When shopping for weekly groceries, Trader Joe's is a great option. They offer modest prices for a wide range of healthy and organic self-branded groceries and a diverse array of international foods. Their frozen aisles boast cuisines from Italian to Indian to Thai to Chinese…and so much more. The frozen Mac and Cheese and Chana Masala are only a few of my family's favorites. And if these entrees aren't convincing enough of Trader Joe's' incredibility, their frozen desserts are sure to be. Yet again, reflecting ethnic diversity, their desserts are a bang for your buck– affordable, reasonably proportioned and delicious. Rachel and I's favorite, by far, is their Ice Cream Sandwiches, but I often snack on their Mini Cheesecake Cones, French Macarons and Green Tea Mochi balls.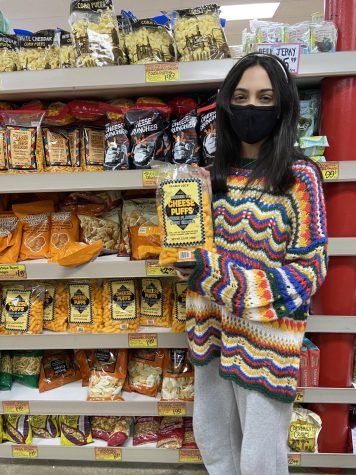 Beyond their frozen sections, their snack and bakery options are equally enticing. I can never shop at Trader Joe's on an empty stomach because I find myself leaving with twenty packages of snackables. For healthy options, their Dried Mango Slices, Avocado Tzatziki Dip and Peanut Date Bars are addicting. For cheese and chocolate addicts like myself, I highly recommend the Chocolate Covered Almonds, Cocoa Batons, Cheese Puffs and Cheddar Cheese Sticks. I could go on forever with grocery recommendations, but I'll end it there.
During our trip, Rachel and I found ourselves commenting on the food and produce signs a lot. Trader Joe's is remarkable at ensuring an enjoyable shopping experience. Since the start of COVID-19, they have monitored the store capacity and maintained a safe environment. As I mentioned, their food and produce signs are designed in a fun and creative manner, as are nearly every single one of their groceries. Their marketing team receives a 10/10 from us. Finally, their staff is one of the most amiable we have encountered, never failing to offer assistance and some laughs at the check-out counter. 
Giant
Rank: 3rd
Giant provides a familiar, comforting environment for Vienna and Oakton residents. This grocery chain is the go-to store for general grocery needs and never fails to provide a variety of brand-name foods. The shining star of Giant's produce aisle is the strawberries, which are Giant's most reliably fresh fruit during any season; Giant also sells Halo and Cutie clementines, which were difficult to find in the other grocery stores that we reviewed.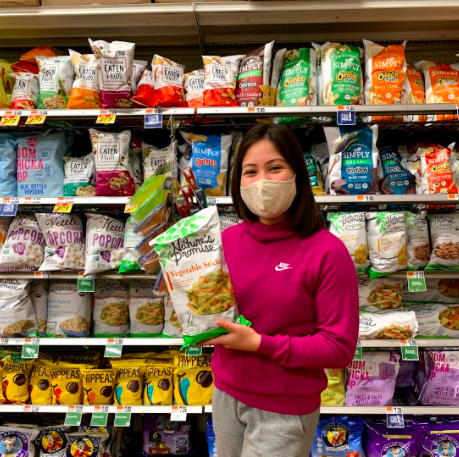 Giant also has a significant spread of yogurt and ice cream, including many non-dairy options. There was a lack of variety of Giant-brand foods, but the store's organic brand, Nature's Promise, provides customers with healthy alternatives to snacks and breakfast foods. We tried the Nature's Promise veggie straws and found them to be a tasty, salty, and easy-to-eat snack. Though Giant is missing a large variety of self-branded items, the store makes up for it with an abundance of fresh-baked muffins and cupcakes. We tried the oreo chocolate cupcake, which featured a delicious oreo cookie frosting that made the dessert memorable. The bakery employees were also very friendly and happy to serve us. The Vienna Giant has also added a hot bar and sushi bar with ready-to-eat food options.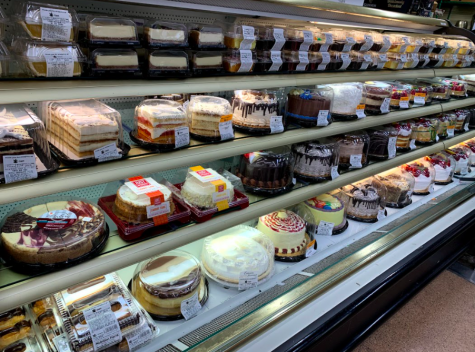 Whole Foods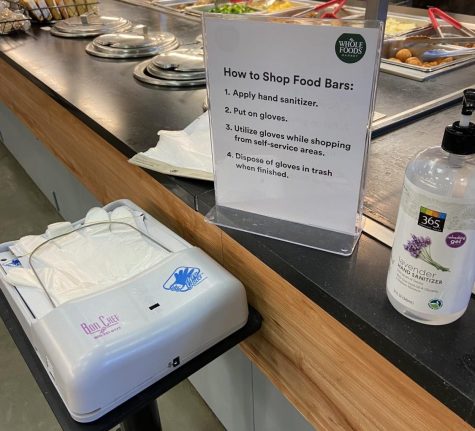 Rank: 4th
Situated right off the W&OD trail, in the heart of Vienna, Whole Foods provides a range of organic, locally sourced groceries. Though we are long time customers of Whole Foods, this trip entailed more detailed observations of the store's offerings.
Since the beginning of COVID-19, Whole Foods has been a leading store in enforcing safety guidelines, from social distancing protocols to sanitization stations to shopping hours for seniors only. Our experience felt safe; there were no overcrowded aisles and the hot bar was equipped with gloves and sanitizers.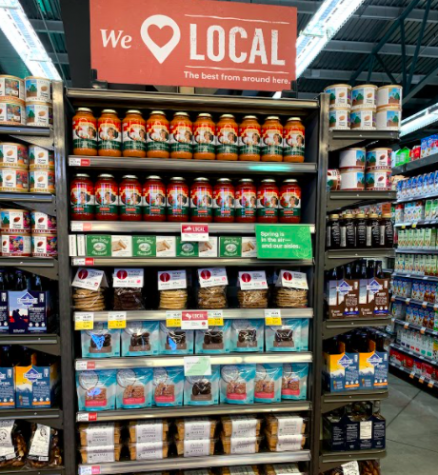 Whole Foods excels in its self-branded organics, local and mom & pop products, and fresh foods and baked goods. 365 by Whole Foods provides an organic, cheaper alternative for nearly every grocery store item. They also produce snacks unique to their brand; we purchased 365's Spicy Cheese Curls, which were a comfortable alternative to Cheetos, healthier and lighter. Whole Foods has boosted the success of many local and small business producers of granola, dips, seafood and other foods. One of the first to bring sushi to grocery stores, Whole Foods' array of Genji sushi remains a family favorite in our homes. On this trip, we purchased the Avocado Cucumber sushi, nine healthy and yummy rolls for around $8. We ended our visit with a round of the bakery and hot foods section. Our choices were: eclairs, cookies and cream cheesecake, pork egg rolls and vegetable lo mein, all of which were yummy. 
Compared to other mentioned grocery stores, Whole Foods features reputably high prices–many customers refrain from weekly Whole Foods trips, not because they don't love it, but because they cannot afford it. Since its acquisition by Amazon, some discounts are available for Prime Members. Additionally, groceries can easily be ordered online and delivered efficiently via Instacart. Nevertheless, Whole Foods remains expensive.
Costco
Rank: 5th
As shoppers weave through Costco's bustling warehouse, they can find its sprawling selection of groceries. Though Costco grocery shopping is great for bargain seeking, a "quick trip" to Costco is unlikely. However, many are drawn to Costco's unique, super-sized portions of food, where items are sold in double or triple the quantity they would normally be sold in a local store. And the best part: these foods are sold at an astonishing bargain. We were particularly surprised at the affordability of Costco's ready-made food, which, for example, included a four-person family-sized Caesar salad for $4. Costco also has an enormous bakery section, featuring cupcakes, cookies and bread rolls, which were still steaming inside the bag.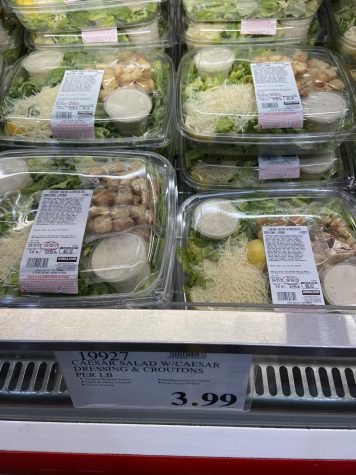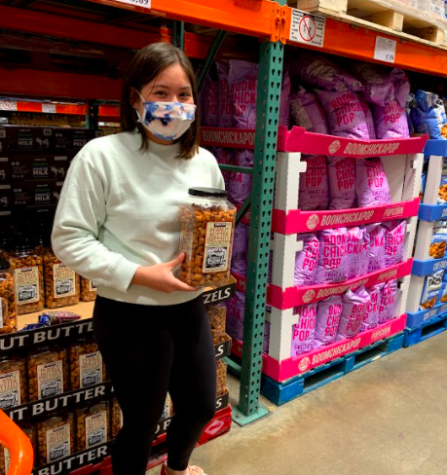 In its towering aisles, Costco has a smorgasbord of snacks and packaged foods, including Costco-brand peanut butter pretzels, a fan favorite. Moving away from Costco's own food, the store has a wide range of brand snacks, such as Cheez-Its, Goldfish and Lays Chips, all sold in party-sized bags of course. Costco also has an extensive frozen food section with a fair amount of international options too. Despite all that Costco has to offer, the store's members-only shopping policy can be a turn-off for potential customers. However, shopping with a friend who has a Costco card, using a Costco cash card, or shopping on Costco's website are great ways to bypass the members-only policy. And though the store's long lines can prolong the shopping experience, sitting right at the checkout line is Costco's cafe that serves hot pizza, subs and ice cream sundaes, which are perfect to help make the experience more pleasant.