New Vienna Businesses
As people get vaccinated and things return to normal, consider trying these new restaurants.
Crumbl Cookies
Crumbl Cookies is located on Maple Avenue near Park Street. Their cookies are sure to satisfy your sweet tooth. The menu changes weekly to offer four new specialty flavors, while chocolate chip and chilled sugar remain staples to the menu. Some of the specialty flavors include Waffle, Blueberry Crumb Cake, Oreo and Circus Animal Cookie. They also serve ice cream in various, unique flavors. 
The Vienna location does not have indoor seating, but there are tables outside. Crumbl has an app to order ahead and offers curbside pickup and delivery. Expect a line on a Friday or Saturday night. Crumbl is not open for business on Sundays.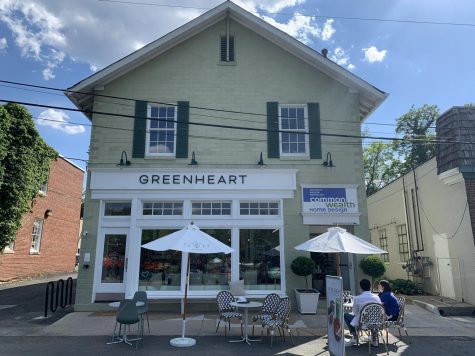 Greenheart Juice Shop
Greenheart opened its Vienna location in March, just off of Church Street near the Vienna Caboose. Its location is the perfect spot to grab a refreshing juice after walking on the W&OD trail. The menu consists of juices, salads, soups, smoothies and smoothie bowls. If you are feeling overwhelmed by the many juice flavors, they occasionally offer free juice tastings.
The store has tables available to eat inside and outside. You can also find Greenheart at local farmers markets and sponsored workout classes. Greenheart partners with fitness instructors and workout studios to offer fitness classes on the lawn across the street every weekend.
Simply Social Coffee
Simply Social is located in a shopping center at the intersection of Cedar Lane and Park Street catty-corner from Thoreau Middle School. The drink menu includes typical coffee shop drinks and many teas and smoothies. Simply Social also serves breakfast foods, salads, sandwiches, and baked goods.
Simply Social has indoor and outdoor seating. The Vienna location is open from 8 a.m to 5 p.m every day of the week. You can order in the store, drive thru, or online.
El Sol
El Sol is a Mexican restaurant located in the same shopping center as Simply Social. The Washington Post has written about the Washington D.C. location numerous times. The menu includes items that you can regularly find at a Mexican restaurants along with many Mexican street foods. You can dine in or call for takeout.