Should students be able to leave campus during lunch?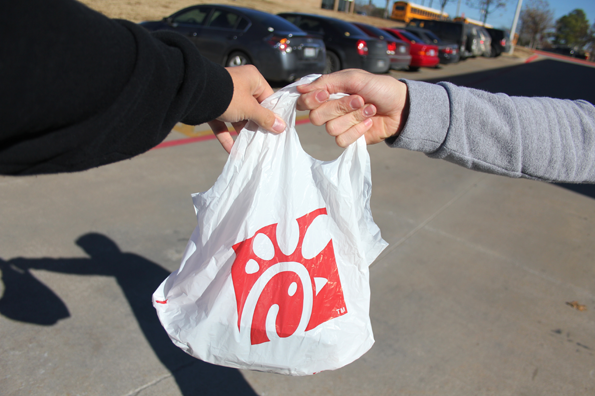 I swear you can smell the chicken nuggets from the gravel lot. With lunch and 90 minutes for Warhawk Time, it's no surprise students sneak off during the day to grab a bite at one of our neighbors. With Chick-fil-A, Wawa, McDonald's, 7/11, and the rest of Maple Avenue at our disposal, how can one stay away?
Following the return to school after the hiatus on in-person learning due to Covid-19, the administration saw an influx of students leaving and returning to campus during the school day. An email sent to parents a few weeks ago warned that their students would soon be receiving disciplinary action if they are caught leaving the school and urged parents to remind their kids of the rules. Despite the warnings though, students come and go during downtime, and it seems like the administration has stopped caring- which is a very good thing.
Being back in the building after having sophomore year cut short and junior year completely erased, I was greatly looking forward to enjoying some of the senior privileges like having a car on campus and getting to leave five minutes early on Fridays. Well, with construction, I did not get a parking pass and the administration changed the Friday release from five minutes early to only three. What were once givens are now dependent on luck of the draw.
One would think that because the class of 2022 lost so much due to Covid-19, we would have some leniency and freedom to walk the 50 feet it takes to get to Chick-fil-A and return in time for our next class but as with the Friday release times, that was squashed in the name of safety.
With all that, the students who are really asking to leave during lunches are seniors. Most will be turning 18 years old during the school year and how is it that they are trusted to vote but not take the five minute drive to Starbucks during lunch?