A line-up of new Vienna restaurants
Vienna is a mixing bowl of restaurants of different styles and flavors. Recently, there has been a slew of new places popping up around Vienna and this is a walkthrough of some of them. 
Cedar Park
There are two new restaurants that are coming to Cedar Park. One new addition is America's Best Wings, which will mainly feature wings as well as other meat-based dishes. They are a local chain around the DMV area and are finally adding Vienna to the list. The second place is a new Mediterranean restaurant called Lezzet Restaurant. With a variety of seafood and delicious looking desserts, Lezzet is their follow-up location for the original restaurant in Centreville. It is not all happy news though, as these new places have come at the expense of others, such as the small Mexican restaurant El Sol, which recently closed. However, to mend this sad loss and complete the full spectrum of foods, Sushi Koji will be joining the mix. This is founder Hyung Joon Lee's first restaurant, but he has been working on his sushi craft for over ten years. America's Best Wings and Lezzet plan to open in the next few weeks and Sushi Koji is now open.\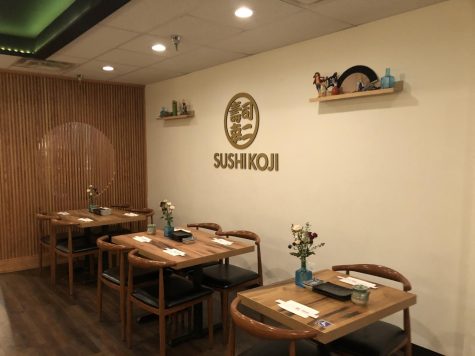 Windover Square
Not only are there new sit-down restaurants, there is now a new coffee place located in Windover Square. 29th Parallel makes specialty coffee erring towards light roast versus the typical dark roast and focuses on pour-over or hand dripped coffee. This is their second cafe, following their original location in
Fairfax Square. According to co-owner Amir Khalil, they hand select and rotate between three main roasters and occasionally feature two guest roasters. They opened at the end of December. 
Vienna Shopping Center
Bubble Mochi is a new establishment that sells a variety of treats and drinks. This includes bubble tea, chewy and delicious mochi donuts, coffees, and creamy macaroons. They are located on Route-123 across from the Vienna Shopping Center.
Vienna is very lucky to have to have all these new places with such an amazing variety of unique and tasty items.