Students' science fair projects reach Regionals
Every spring, Madison sophomores taking Honors Chemistry are presented with the opportunity to compete in the Virginia State Science and Engineering Fair. The competition begins here, where Madison teachers and administrators nominate projects for the regional pool. If nominated, students compete against other projects from Fairfax County and a group of regional judges rank the top projects and refer them to the state-wide competition. This year, States is to be held at and sponsored by Old Dominion University. Winners of the state competition receive a patent for their project at no cost to the creator. 
Madison has been sending students to compete in the competition since its founding in 2017. This year, 17 Madison students will be attending the regional competition which features a wide array of projects covering various topics.
There were 13 winning projects – some done individually, others done in groups – that received high marks from Madison's judges. Adam Ismall and Jacob Diehl conducted a project on the effect of changing the ratio of calcium lactate to alginate in edible water bottles. Adithya Somashekhar created a neuropharmacological analysis of ayurvedic [phytocompound clitoria ternatea]. Chris Chung researched the effects of acidic juices on teeth mass. Cynthia Huang and Gina Huang worked to quantify and compare water-soluble proteins in meat and meat substitutes. David Murtin tested to find a sustainable roof alternative that also reflects light out of the atmosphere. Kyra Corrado and Jasmine Huang studied the effect of organic and non-organic foods on compost.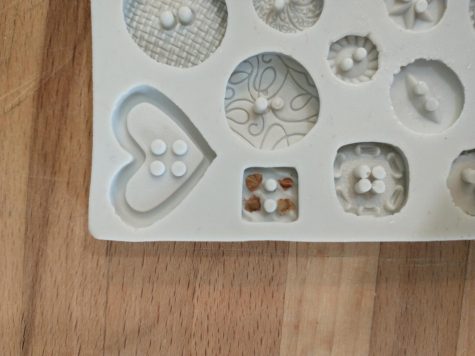 Josephine Lightner focused on sustainable seed buttons. Lana Huang did her project on the effect of heating on cooking oils at the molecular level. Isabel Flores and Madolyn Disayawathana hypothesized about whether or not climate change will ruin a person's garden and the effect of rising nightly temperatures on cosmos growth. Nikolay Rozenov harvested energy from an ion thruster. Sarah Bennet worked to find the effect of ammonia in hair color in keratin tensile strength. Vince Tatro conducted his project on the effect of catalysts on electrolysis. Finally, Wesley Hu attempted to find the effect of dataset sizes on transfer learning with convolutional neural networks between colon and lung cancer histology images.
"It was a cool experience," Adithya Somashekhar said. "My favorite part was being able to work in a real lab. I went to India and worked through my project there in a real science lab."
Year after year, Madison students partake in the competition and create projects that delve into real world issues and give viable analysis that has the potential to enable deeper thinking. 
"It's science outside of the classroom," Jyothsna Vallampati, a chemistry teacher, said. "It's not from a textbook, it's the students' real interests. They don't have to cure cancer, it can be something so simple but it is something they care about. I get to learn so much from these projects too."