Booming mics: the effect of podcasting on the sports media landscape
All devoted sports fans have strong and, oftentimes, wrong opinions. From endlessly tweeting some form of "This is our year" (ahem, Maple Leafs and Cowboys fans) to overhyping players on their favorite teams, bad takes are nothing new. However a new phenomena to sports fans has been growing steadily within the sports world: podcasts.
+The podcast industry has boomed recently, with 850,000 total podcasts in existence in 2021 according to Podcast Insights, up from 700,000 podcasts in 2020. Listeners have shot up as well, with over 383 million people reported having listened to a podcast in 2021, up over 50 million listeners from 2020. Podcasts' main attraction to listeners is the convenience of them. They can be listened to virtually anywhere and unlike talk shows and other similar forms of entertainment media, they can be downloaded and listened to at any time.
Another attraction is the high accessibility for anyone to create a podcast. This can be a blessing and a curse, as the sports world is introduced to new opinions and perspectives from fans who may not have accessibility to insider information, analysis and advanced stats that many professional shows or podcasts have. The flip side of this is that anyone can create a podcast, simply jumping on the booming train of podcasts in hope of gaining fame or traction, rather than creating a podcast out of love for their sport or for a new experience.
Sports podcasts have seen massive growths in popularity due to their ability to produce episodes quickly after sports news and announcements. They offer real and unedited reactions that appeal to opinionated and reactionary sports fans, as around a quarter of sports fans in the US reported listening to a podcast weekly, according to a 2020 YouGov poll. As podcasts are widely available on platforms like Apple Podcasts, Spotify and Youtube, they don't have as many content or language restrictions as major sports shows do. This backs up the perception of them being real opinions and reactions and helps to broaden their audience. These podcasts may portray their opinions and analysis as "hot takes" or "unpopular opinions". In reality they are simply clickbait gimmicks to grow an audience, rather than actual opinions as many of them are designed to gain listeners and interactions due to shock value, rather than their valuable input on the topic.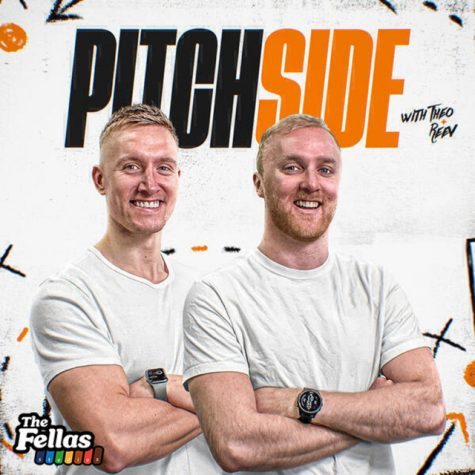 With millions of podcasts available, one issue that is becoming apparent is the algorithm in which these major platforms use. It rewards embellished and clickbait titles to podcast episodes. This is particularly common with unprofessional podcasts, such as Youtuber Theo Baker's Premier League podcast "Pitch Side". Episodes and portions of episodes commonly have what many would consider ridiculous titles, such as "Is Darwin Nunez Worse Than ANDY CARROLL". This is, to anyone who is familiar with both players in the title, nonsense. However, professional podcasts such as "TIFO Football Podcast" allow for much more in-depth analysis with less attention-seeking and algorithm-riding titles. The titles are often straightforward, simple and exactly what the episode will be about. Along with their connection to The Athletic, they have access to important advanced statistics along with the connections of the industry's best journalists.
This divide occurs throughout every sport. Both grassroots and professional podcasts push each other. Grassroots podcasts hype generation and listener counts cause professional podcasts to use their expertise in statistics and insider information to generate their own listener base. The competition and boom among podcasts has greatly expanded the sports media industry, giving nearly everyone a niche podcast to listen to, whether it be professional or grassroots, it has no doubt been a benefit for the industry and most importantly, the fans.