FCPS responds to fentanyl overdoses in several county high schools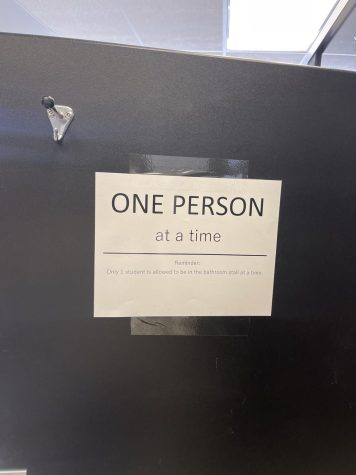 Rescue crews rushed to Fairfax High School on Monday, March 13 after a student was suspected to have overdosed on fentanyl, according to 911 dispatch obtained by NBC Washington. Fairfax County Fire and Rescue reported the student was hospitalized, and just hours afterwards Fairfax County Public Schools (FCPS) held a community meeting on the county's expanding drug problem. At the meeting, medical experts and administrators addressed concerns surrounding the increasing number of overdoses, and spoke on the dangers of addiction and consumption of even the smallest doses of fentanyl.
"We can't go a week without an issue around this topic in our young people, and so it's critical as we approach spring that we have more education and a sense of awareness," FCPS Superintendent Dr. Michelle Reid said to NBC Washington.
Dr. Reid also mentioned that the community meeting would be one in a series, and noted that there would be an additional meeting in April to address the ongoing concerns and further educate parents and students alike on the subject.
As an anesthetic, fentanyl mimics the effects of opioids such as morphine, though it is far stronger in use. The drug is most often used to numb severe pain and/or ease terminal illnesses such as cancer. Just one milligram of fentanyl is the equivalent of 50 milligrams of heroin or 100 milligrams of morphine, putting it among the most dangerous opioids approved for medical use. In the last decade, the illicit production of fentanyl has been on a steady incline, as drug manufacturers have been incorporating fentanyl into other drugs in the form of sprays, pills and powders. The addition of even small quantities of fentanyl in a drug gives the user a more intense euphoric high, therefore less of the substance is needed, allowing drug manufacturers to cut costs. But when people who are not accustomed to such drugs consume them, it can cause an unintentional overdose, as just two milligrams of the substance can be lethal. According to the 2021 death data from the Centers for Disease Control and Prevention, fentanyl has become the leading cause of death for Americans ages 18 to 49.
"Fentanyl is the single deadliest drug threat our nation has ever encountered," Administrator of the Drug Enforcement Administration, Anne Milgram, said on the DEA website.
The ability to recognize an overdose can be potentially life-saving. Symptoms of a fentanyl overdose include cold and clammy skin, unconsciousness or near-unconsciousness, blue discoloration of the skin, very small pupils, coma and respiratory failure. In 2021 there were 111 fatal opioid overdoses in the Fairfax Health District, according to the Virginia Office of the Chief Medical Examiner.
In response to the ongoing opioid epidemic, FCPS has instituted new resources in schools to decrease risk and combat overdoses. Naloxone, more commonly referred to as narcan, is a medication that can be used to combat overdoses when administered at the proper time. It comes in the form of a nasal spray or needle, and is now carried by many officers and paramedics, additionally, it can be purchased without a prescription at some pharmacies. And as of Nov. 18, 2022, all FCPS schools have been supplied with narcan, with many pushing for the ability for students to carry it in the case of an overdose.
At Madison, administration has decided on a number of new security measures, as well as the reinforcement of previous ones to fight the epidemic. This includes the limitation of one hall pass per classroom, a five-minute rule on time spent with the hall pass, the reinforcement of the rule that allows only one person in each bathroom stall and more frequent monitoring of student bathrooms.
"What we are trying to do is be proactive so we ensure the safety of every one of the students," Principal Liz Calvert said in a video sent out to students following the Madison policy changes. "Your safety is important to us and together with your help and your advocacy we'll be able to keep everybody safe in this building."
Although, many students feel that cracking down on these new and recurring rules are not productive towards combating the issue. In a survey of 277 JMHS students, 63.9% do not support the new security measures.
"To me, the new security measures don't help at all, and it just comes off as FCPS punishing the students instead of fixing their own system," said Henry Dixon ('24). "I'm not seeing how limiting hall time to five minutes works towards the overall issue."