Six books Madison readers love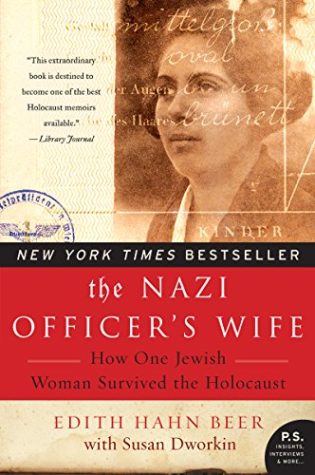 "The Nazi Officer's Wife" by Edith Hahn Beer
A touching autobiographical story, "The Nazi Officer's Wife" is about Edith Hahn's experience in the Holocaust. It details her childhood lover, her marriage to a Christian Nazi and her struggle to survive insurmountable odds.
"It's very dark but it's something that needs to be told about the reality that was faced by many people," Paige Adelberger ('23) said. "I highly recommend it if you are looking for a biography about WWII and want to learn more about life in that time from a first hand perspective."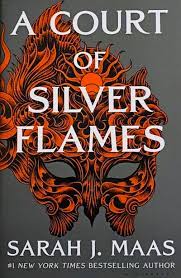 "A Court of Silver Flames" by Sarah J Mass
The sequel to the bestselling "A Court of Thorns and Roses" series, ACOSF is Nesta's story. Plagued by mental health issues she can't seem to escape, Nesta is forced to accept help from her family, and most importantly, she needs to learn to help herself.
"I like 'A Court of Silver Flames' because the main character is imperfect, but not in a basic way," Charlotte Steffens ('25) said. "She has a lot of character growth throughout the novel and I think it's something that a lot of other protagonists lack."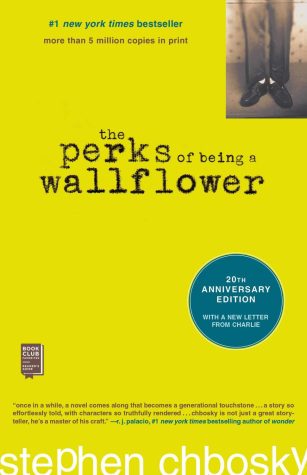 "The Perks of Being a Wallflower" by Steven Chbosky
An explorative look into teen mental health, "The Perks of Being a Wallflower" focuses on 15- year-old  Charlie Kelmeckis as he navigates high school, friendships, and young love.
"I really liked it ['The Perks of Being a Wallflower'] because of the way I could compare some of the events to things happening in my personal life," Elizabeth Rose ('26) said. "I recommend this book to anyone looking for a quick, emotional, feel-good read."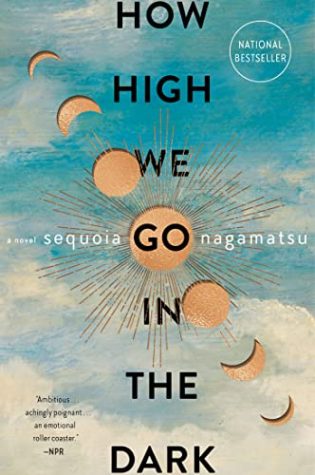 "How High We Go in the Dark" by Sequoia Nagamatsu
"How High We Go in the Dark" is set in a futuristic post-apocalyptic world and tells the story of Dr. Cliff Miyashiro as he continues his deceased daughter's work and inadvertently uncovers a long buried secret.
"I honestly loved the book because of the ending," Nina Howell ('24) said. "Throughout the story you get bits and pieces of information about the characters and this futuristic, catastrophic version of Earth, and the end brings it all together in an absolutely jaw dropping way. It's definitely the kind of book that sticks with you long after you've finished it!"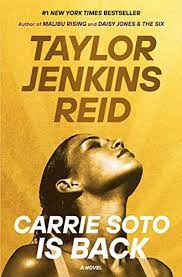 "Carrie Soto is Back" by Taylor Jenkins Reid
Real life tennis superstar Carrie Soto makes a comeback run six years after her retirement.
"I read 'Carrie Soto is Back' a while ago and I really liked it. I learned a lot about tennis and from it because I didn't really know anything about it before," Katie Littlejohn ('23) said.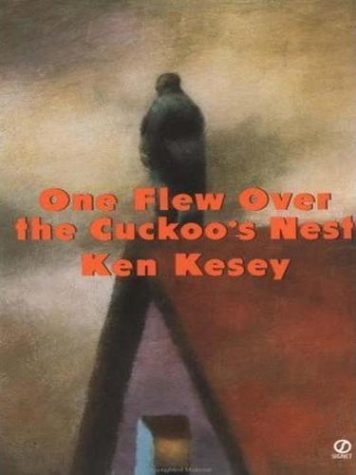 "One Flew Over the Cuckoo's Nest" by Ken Kasey
Set in an Oregon State mental hospital, "One Flew Over the Cuckoo's Nest" is the story of Nurse Ratched. She ruled the hospital with an iron fist until the arrival of  McMurphy. A spunky teen, McMurphy has no interest in following Nurse Ratched's tyrannical rules and inspires another patient Chief Bromden who has secrets of his own.
"The book can be extremely dark, but it's extremely well written and provides a unique perspective on the mental health system, especially a couple decades back," Ava Bartolone ('24) said. "The author does a really great job of making you hate the head nurse."