Unique activities you will fall for
Lulu, In-Depth Editor
October 28, 2016
Now that the long-awaited autumnal season has come upon us, the fall festivities have begun. With only a few short weeks left, make the most of this season before the frigid winds of winter blow away the chance for outdoor activities. As the days get shorter and the leaves start to fall, here are a list of must-do activities to fully embrace this seasonal transition.
Burnside Farms 
Photo by: Sofia Ponos

Admission: $4 per person
This quaint farm, located only 40 minutes away from Vienna, is family-owned and is known for its seasonal farmer's market. With over 50 variations, this is the perfect spot to buy pumpkins or other seasonal produce and drinks (such as their local home-grown apple cider, for only $4). Surrounding the market are their vibrant and plentiful flower production fields which are available for picking and offer a beautiful backdrop for photos . If you are in the mood for the perfect picnic area, Burnside's Barnyard is available with a cheap admissions fee. It houses a moon bounce, corn-hole games and a petting zoo.
The Devil's Den Haunted House
Regular: $15
VIP (skip lines): $25
Looking for a good scare before Halloween passes? During the 1970s, Winchester, VA was home to one of America's most notorious serial killer, Henry Allen Lee, who gruesomely murdered over over twenty people and was known for using their bodies as decorations or clothing. This once small peaceful town is now the sight of a terrifying haunted house, where you can relive Lee's killings.  Have your socks knocked off while you dive deep into his mind and experience the physiological terror that led this Virginian to killing.  Reserve tickets quickly as they are bound to go soon!
Skyline Drive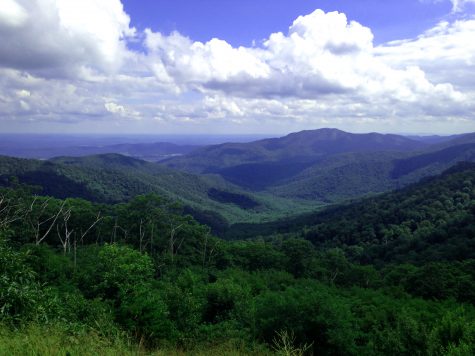 Photo by: Julius Cesar ('17)

Admission: $20 per car
Located in the Blue Ridge Mountains, overlooking the Shenandoah National Park, this 104-mile road is a must-see. Although it is open all year, fall is the best season to see its amazing views. Colors of the trees range from vibrant yellow to mellow pink, and it only costs $20 per car.  For this beautiful trip make sure to dress warm because the high altitudes bring down the temperature.
Butler's Orchard
Admission: $3
One of the most popular fall activities is apple picking, but Butler's Orchard goes far beyond the norm. Not only does it home apple picking, but there are also fresh herbs, pumpkins and juicy red raspberries available for the taking. During each October weekend, the orchard hosts its annual pumpkin festival, where all can pick their perfect pumpkin. The orchard also has fun hayrides and evening bonfires.
White Oak Hike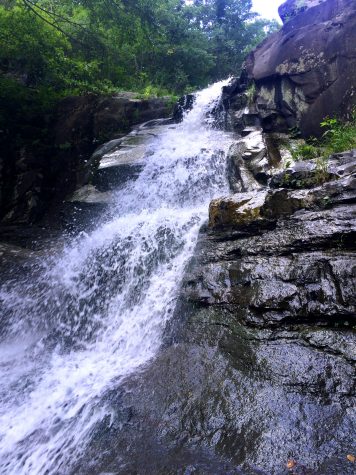 Photo by: Julius Cesar ('17)
Car entry fee: $20
Even though this hike is four hours, the White Oak Hike ends with an amazing view of the Shenandoah's best waterfall. Hiking down the path during fall is absolutely stunning with the array of colors that surround the simple path. Although it might be a little too chilly to swim at the bottom, this hike is definitely one for the bucket list.
In order to fully embrace this short season, try out one of these unique festivities. Fall does not last forever, and winter will soon be coming. Embrace this season wholeheartedly before the falling leaves are replaced with frost.